Collaboration between industry bodies is vital to facilitate the adoption of self-driving cars within the next decade, according to government-funded industry body Zenzic, which has recently updated its 2030 roadmap for accelerating the uptake of autonomous vehicles.
Zenzic's UK Connected and Automated Mobility Roadmap to 2030 manifesto was first published in 2019 but has been updated to highlight the latest challenges faced by the industry and the areas in which the UK is performing particularly strongly.
It has been developed using insights from 117 so-called Connected and Autonomous Mobility (CAM) Creators, who have shaped and informed the creation of a comprehensive development schedule across a range of categories, from vehicle approvals to infrastructure testing.
Zenzic CEO Daniel Ruiz emphasised the need for a renewed industry-wide push towards an autonomous future. "In the UK, we've made phenomenal progress over the past few years – this past year in particular – but we absolutely have to keep going," he said. "If we don't, we'll lose our position of leadership in this area. The Roadmap gives us a direction – we need to continue to invest our time and effort, and collaborate as we have done to make that money and investment go further."
CAM Creator Arrival, a London-based start-up best known for its futuristically styled commercial EVs, is playing a key part in the roll-out of trials for autonomous personal mobility solutions.
The public appearance of sister company Roborace's self-driving race car at the 2018 Goodwood Festival of Speed was a landmark moment for the sector. It gave an early indication of how critical start-ups will be in the UK's journey to a self-driving future.
Imogen Pierce, Arrival's head of strategy, previously served in the engineering, design and communications departments of Jaguar Land Rover, which puts her in the unique position of being able to compare the pair's differing approaches to self-driving technology. "Jaguar Land Rover is a very traditional but amazing organisation that has to leverage some of the more nimble, agile start-up companies," she explained.
JLR's own flagship autonomous concept, Project Vector, was developed in secret at Warwick University's National Automotive Innovation Centre, which afforded the programme some of the flexibility and collaborative potential of a start-up. Where large-scale manufacturers have the capital to nurture such schemes and can integrate them into overarching 'clean future' strategies such as JLR's own Road to Zero, a start-up can operate with a more clearly defined sole focus and is more likely to benefit from collaboration with other similarly sized companies.
"We are competitors, but actually the automotive world is quite small," said Pierce. "The success of any CAM solution is dependent on the success of all of the players." Zenzic's new Roadmap clearly lays out opportunities for observation and collaboration between each of the 117 CAM Creators. In 2022, for example, Beam Connectivity's telematics sensors will be sending crucial usage data from autonomous vehicles to a cloud-hosted back end, while self-driving shuttle manufacturer Aurrigo works to refine the logistical efficiency of its own fleet.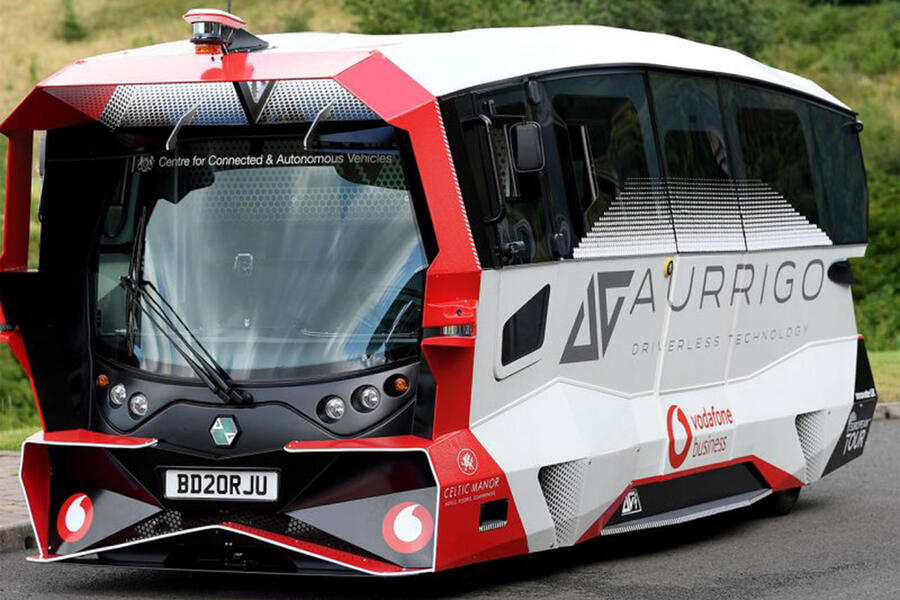 Later on, as the 2030 end goal approaches, Zenzic plans for CAM services to become "more attractive than traditional services", to which end Bestmile UK will offer up its 'fleet orchestration' logistics platform to mobility companies as a means of reducing delays and determining a vehicle's optimum route. The Transport Technology Forum, meanwhile, will investigate how best to repurpose road signage as it becomes less useful. It's all part of a reciprocatory sector development model that will see smaller firms benefit from autonomous technology development more tangibly than is possible for the cash-conscious manufacturers.
Three years ago, the Volkswagen Group pledged that the bulk of a hugely significant £30 billion investment in future developments would go towards autonomous tech, and a year before that the Renault-Nissan-Mitsubishi Alliance pledged to launch a range of autonomy-capable vehicles and a 'robo-taxi' by 2022. But an enhanced – and enforced – focus on cleaner engines and EV powertrains in the years since, driven by tightening emissions legislation, means self-driving technology has become less of a priority for big brands than it was back then.
Now the Volkswagen Group's autonomous technology development, along with that of Ford, has been largely outsourced to American tech firm Argo AI, while Google subdivision Waymo has been charged with conducting autonomous technology trials for Renault and Nissan.
It's clear that collaboration is crucial at all levels, especially when the rolling out of any autonomous technology must be carried out according to universally applied regulations, using publicly accessible infrastructure and in harmony with the systems of rival manufacturers.
Obviously, a start-up that has yet to bring a product to market is put at an economic disadvantage compared with the likes of Argo AI and Waymo, but funding from the government's Centre for Connected and Autonomous Vehicles and Innovate UK seeks to level the playing field.
Dr Richard Fairchild, chief product officer at Aurrigo, suggested that, in this respect, competition between UK tech firms could be a prerequisite for success. "We're all in this game together, and access to that funding will enable us to compete with each other but also to compete strongly as a UK industry against that onslaught of competition from France, Israel and the US."
UK gears up for autonomy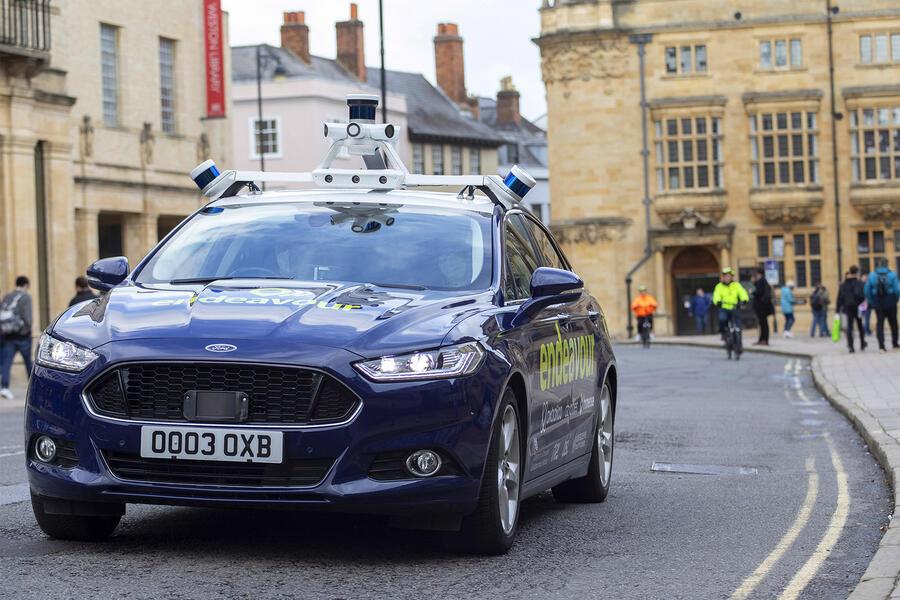 With less than ten years to go until Zenzic's 2030 deadline, various manufacturer-backed and government-funded projects have already started on-road trials of their autonomous solutions.
Most recently, a fleet of self-driving Ford Mondeos was let loose on the streets of Oxford as part of Project Endeavour, an autonomous technology development initiative led by software developer Oxbotica in partnership with, among others, Oxfordshire County Council and the British Standards Institution.
Similarly, a consortium of Zenzic's CAM Creators, including Warwick Manufacturing Group, Costain and Amey, has secured approval to use 188 miles of roads between Coventry and Birmingham as a testbed for newly developed 'connected vehicle' technologies. The Nissan-backed Servcity project, meanwhile, will use a self-driving Leaf to investigate how autonomous cars can drive safely in built-up areas and the role of infrastructure.
Arrival's Imogen Pierce said the company based itself in the UK because there is "an enormous pool of talent in automotive, technology and product design, the location means we can collaborate easily with colleagues in Asia and the US and, more importantly, there is a more coordinated approach which makes it easier to navigate through the ecosystem".
She also highlights the comparatively more supportive nature of the UK's self-driving regulations as a deciding factor, which implies the UK could soon take the edge from Silicon Valley in this particular branch of automotive technology development.
Interesting innovations
Oxbotica, a start-up founded by Oxford University graduates, is using 'deepfaking' – technology used to create doctored internet videos – to teach its self-driving cars how to respond to different virtual driving scenarios.
Warwick Manufacturing Group has teamed up with simulator developer rFpro to build a 'digital twin' of parts of the Midlands Future Mobility Testbed. The virtual settings will then be used to validate data gathered from real-world testing.
Aurrigo has supplied Heathrow airport with autonomous baggage carts which, the firm says, save time, money and space. The hardware can be retrofitted to existing units and showcases the technology's potential to streamline fleet operations.
Source : autocar